So I went to visit LA for Halloween and had so much fun to say the least.
I was there for only a week but did so much! One day I hope to move there for good, but for now visits will have to do.
It took forever to come up with a costume this year, I went through so many ideas.
Then it hit me ... a bloody vampire nurse.. yes I didn't go with the normal "cute costume this year"
Alought I was skeptical .. with the whole vampire craze going on but I knew I could make it different.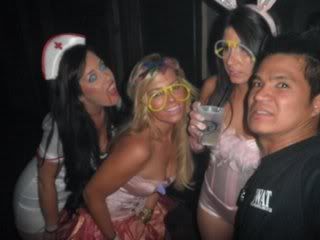 I was so obsessed with these blue contacts, they freaked alot of people out...
I also was Alice In Wonderland one night... with the blue eyes which matched the dress PERFECT!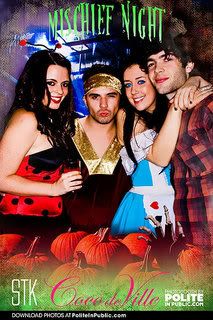 I was also a fallen angel... that night no pictures were taken unfortunitly :(
basically just black wings which I lost and my blue eyes